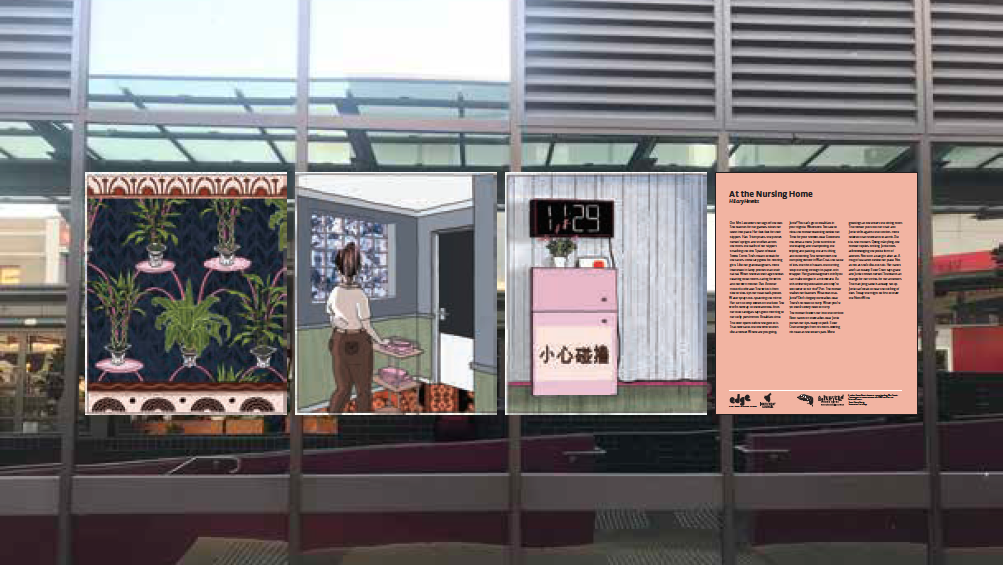 In September 2019 the Sydney suburb of Ashfield was #storybombed.
Inner West Council invited me, along with Spineless Wonders publisher Bronwyn Mehan and writer Richard Holt, to bring #storybombing to the centre of Ashfield as part of the 2019 Ashfield Edge festival.
A roaming writer under the alias Walther Write (Richard Holt) interacted with locals on the streets as well as doing workshops with local community groups
Seven StoryPosters turned the mundane entrance to the council chambers and local mall into a place of local stories (collected via a library callout), illustrated by local artists
A microlit karaoke stage invited passers-by to perform impromptu story reading and performing on stage
The #storybombing StoryHub and retro Story Phones and Story Lounges offered a place to slow down and listen to recorded local short stories, which included fascinating historical recollections and Indigenous authors from the local area.
Below are some of the posters and stories I curated and produced for #storybombing Ashfield EDGE.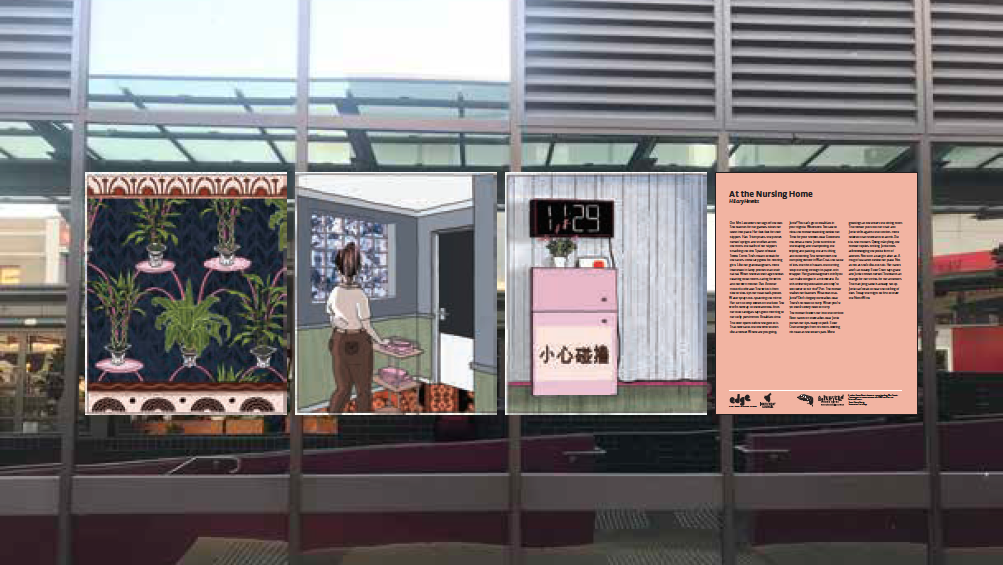 Thank you to all the talented writers and artists for their contributions. Authors: Shevon Lau, Prue Axam, Rob Badgett, Sheryl Dixit, Lynne Fairy, Hilary Hewitt, Irene Sheehan; Illustrators: Charlene Walker, Lizzy Nay, Ivan Barrera, Loni Thompson, Melissa So, Digby Webster, Natalie Sharpe.